Stanton Tower
Why buy ordinary when you can own extraordinary.
Don't miss your chance to own a piece of history in this Capitol Hill landmark! Located at 609 Maryland Avenue, NE, the former Eastern Presbyterian Church has undergone an extensive renovation. The Romanesque Revival church, built in 1891, is now home to one of the District's most exclusive townhome residences and winner of the 2019 DC Preservation Award: Stanton Tower.
Sitting across the street from Stanton Park, the 128-year-old building was designed by well-known DC architect Appleton P. Clark. Throughout his 60-year career, Clark designed hundreds of buildings (including homes, hotels, churches, apartments, and commercial properties) throughout the DC metro region. Today, Clark is considered one of "Washington's most influential architects" and one of the "most prominent and prolific early twentieth-century architects."
Built with Potomac Blue Stone and limestone trim, the church features a 130-foot-tall bell tower, once known as "the lighthouse on the hill." Today, the bell tower serves as a common area where owners can enjoy 360° views of the city including nearby landmarks. The neighborhood provides convenient access to Union Station, the Capitol Building, the Library of Congress, and the Supreme Court.
Each three-story home retains historic and architectural features including original stained glass windows, ceilings that soar up to 16 feet high, an open floor plan, gourmet kitchen, en-suite bathrooms with marble baths, hardwood floors, and substantial attic storage. Each townhome has its own private entrance and elevator as well as access to a personal wine cellar.
Learn more about the residences at Stanton Tower and Capitol Hill:
Behind the Scenes: Staging Stanton Tower
A Spotlight on the Neighborhood: Capitol Hill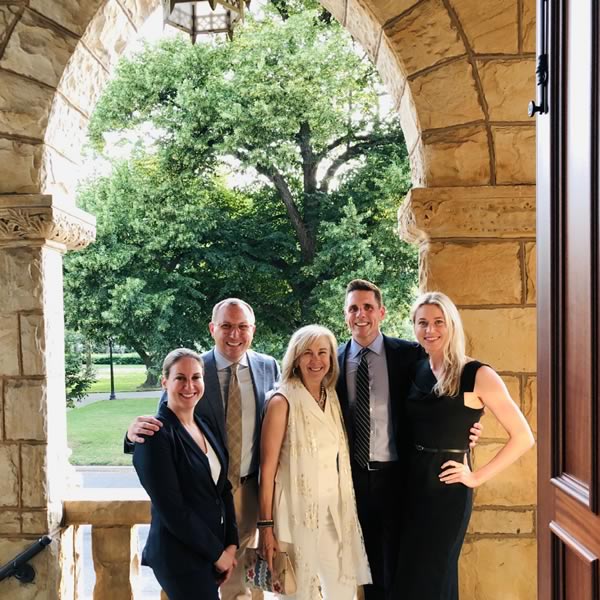 Washington, DC
Communities