Wesley Heights
Wesley Heights is a very small neighborhood. It is bordered by Nebraska Avenue, NW to the north, New Mexico Avenue, NW to the east, Battery-Kemble Park to the west, and Glover Parkway, NW to the south.
Prior to its development, the land that today makes up Wesley Heights was primarily undeveloped farmland and woodland. W.C. and A.N. Miller, who also developed the communities of Spring Hill, Spring Valley, Sumner, Overlook, Potomac Falls, Spring Meadows, and Spring Ridge, bought the land in the 1920s and started designing and creating the neighborhood.
Wesley Heights is one of the first planned communities in the United States. The marketing material for the new neighborhood described it as the "garden spot of Washington." Even today, the hilly terrain, beautiful established trees, and large yards seem to blend into the woods throughout the area. The original planned community had a clubhouse and shuttle services to the Wisconsin Avenue streetcar line.
The first homes in the community were built on Klingle Street, near New Mexico Avenue. Using revival architecture, houses were built on rectangular lots with a variety of materials and details. Today, the neighborhood provides a mix of beautiful Cape Cods, Tudors, Colonials, bungalows, and split-levels.
It is believed that Richard Nixon lived in the neighborhood in the early 1950s. It is here, in a sprawling Tudor manor, he wrote his famous "Checkers" speech that may have saved his candidacy for vice president.
Today, Wesley Heights provided a retreat from urban life while offering access to vibrant appears commercial areas along New Mexico Avenue, NW. Due to its proximity to American University and Georgetown University, many students chose to live in Wesley Heights.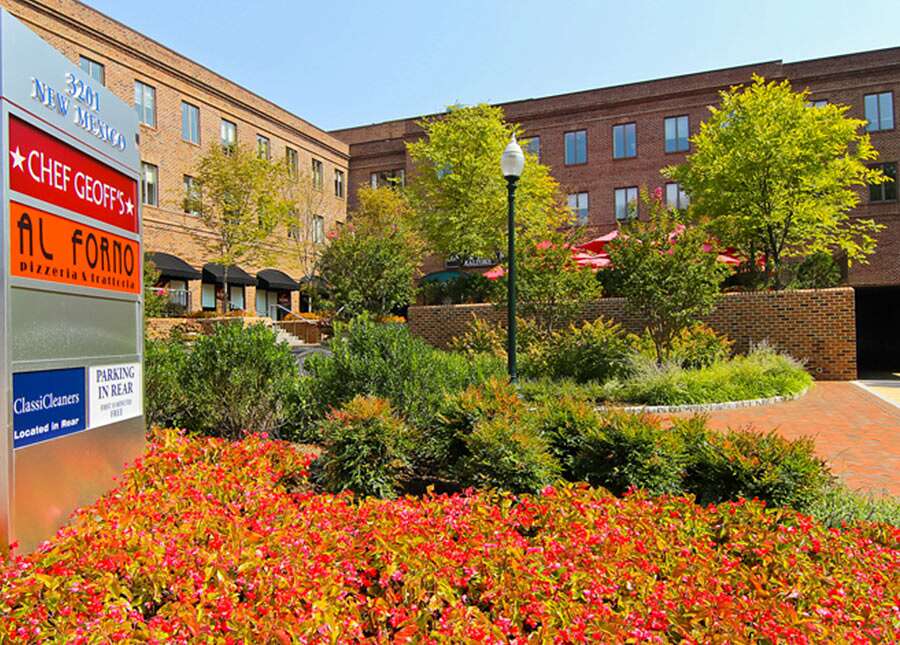 Washington, DC
Communities