In everything we do, it is essential for us to provide each client with great service, exceptional knowledge of the real estate industry, and working with the highest integrity. For this reason, one of our greatest rewards is when a client takes the time to share their positive experience working with us. Here's what some of our clients have to say.
An absolute fountain of knowledge…
"Nancy and her amazing team at NTB Group were invaluable in finding the right buyer for our home. She is an absolute fountain of knowledge and was able to guide us through the best strategy; ensuring we were well-positioned to hit the market by engaging with her extensive network for broker previews and prospective tours.
After only five days on the market, she brought us multiple offers well above our listing price — we were happily stunned!! Nancy and her team were an absolute pleasure to work with and made the entire process so easy, and successful!! We are incredibly grateful and can't recommend the NTB Group enough!
Steve, Washington, DC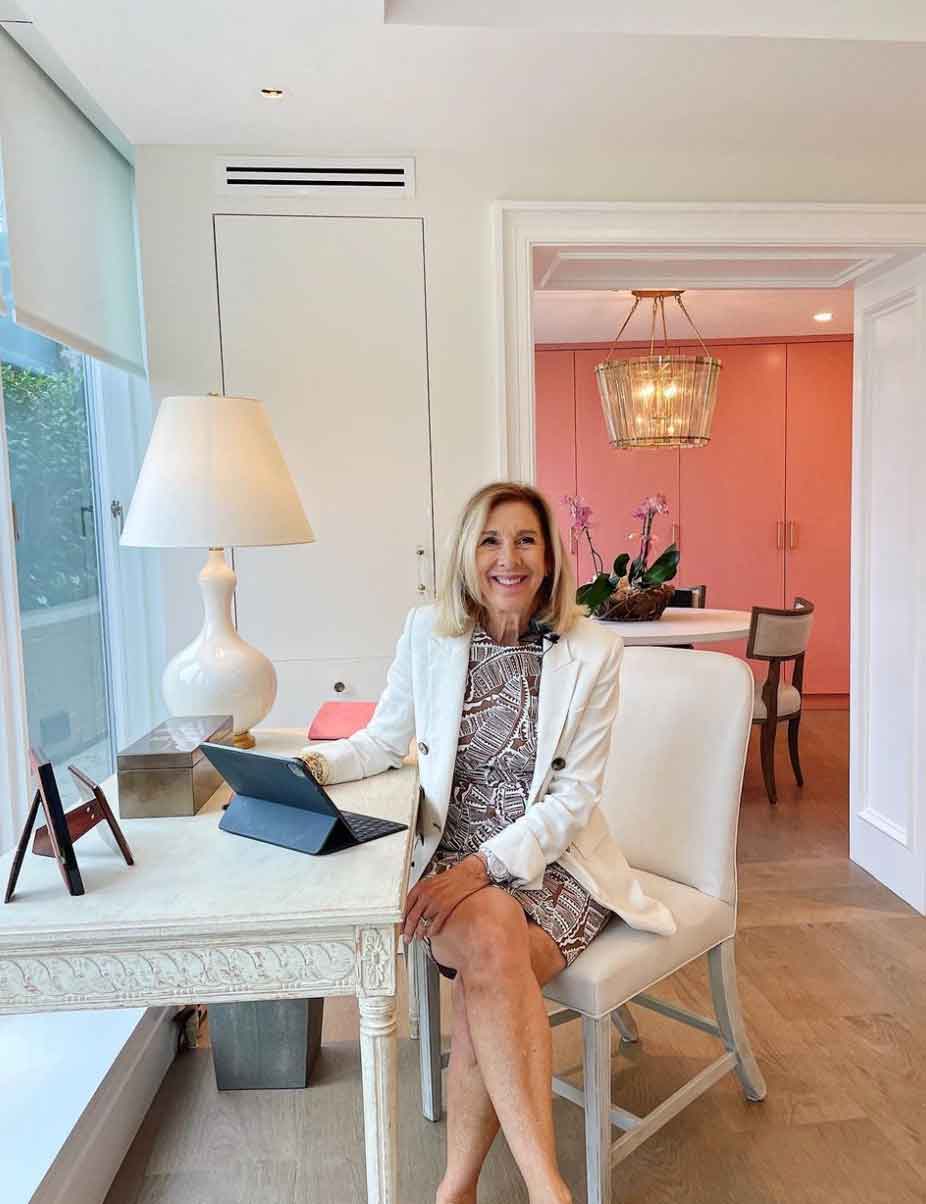 Most talented ever…
"Nancy is by far the most talented real estate agent we have and will ever work with. When we first moved to DC, Nancy found us a great rental, and patiently showed us houses (private and MLS listed) over the next two years. Nancy doesn't look to get deals for the sake of deals – she knows exactly what your family needs and will work tirelessly to find the right place, however long it takes.
Nancy is, somehow, always a step ahead of the market. She knows what will be coming to market and when, what the right price should be, etc. Nancy is super plugged in in the community and has introduced us to exceptional people—contractors, landscape architects—and even new friends! I can say with 100 percent certainty that my family's life in DC has been much better off because of Nancy. "
Ziad, Georgetown
Easy, fun and seamless…
"Nancy is a consummate professional and the most wonderful person too. She made it easy, fun and seamless when we looked for a home in DC earlier this year. Coming from New York, I was not familiar with the DC market at all and I also was not sure what type of home I was looking for.
Nancy patiently walked me through the market – in person and on phone and on Zoom, until I became very familiar with all the options and then she guided me to a perfect home! Together with her team, Nancy made the process seamless from beginning to end and her support did not finish with the purchase. She helped me find vendors, local resources and fun things to do in the neighborhood. She introduced me to my neighbors – she knows everyone! She would figure out when I might be hungry or thirsty and turn up on location with food and drink – truly she is one of the kindest and most thoughtful people ever.
Through an otherwise stressful period of moving home, Nancy kept me laughing and smiling – she literally lifted the burden of the move off my shoulders. I cannot praise Nancy highly enough and I am so glad that she was one of the first people I met in DC."
Ritu, Washington, DC
Someone on the team can do it…
"Everyone loves Nancy…and one of the best things about Nancy is her team. If there is something that she cannot do, there is someone on her team that can do it. With her, the relationship does not end with the closing. The NTB Team not only want you to be happy with your home, they want you to be happy in your home starting on day one."
Mimsy Lindner, Georgetown
Wealth of experience…
"Nancy's wealth of experience in the market, eye for detail, and her intuition are dead-on. Nancy and her team are consummate professionals who made the process of selling our home smooth and easy. They exceeded our expectations with the level of service they were able to provide."
Joyce Wong, California
Doesn't get more full-service…
"It doesn't get more full-service than working with Nancy Taylor Bubes. Her whole team is amazing and you feel like you are part of a family. They provide amazing support, and help you keep calm, throughout an otherwise stressful process. Her attention to detail really pays off when selling a house."
Jill White, Washington, DC
From paint colors to lighting…
"Nancy's team helped prepare our Georgetown house for sale with expert advice—from paint colors and floor stains to lighting fixtures. Nancy's strategy brought us a sale in excess of our asking price. From listing to sale, our real estate transaction with Nancy Taylor Bubes was flawless."
Connie Dwyer, Florida
On the ball and responsive…
"Nancy and her team were on the ball and responsive to our needs throughout the process. Our house wasn't on the market for very long but, if it would have been, I believe that her team would have been supportive and consistent."
Robert Sinsheimer, Washington, DC
In 1998, 2002, 2013 and…
"Nancy helped us find our first DC house in Georgetown in 1998, then in 2002 she helped us sell that house and buy our Kalorama house, then in 2013 she helped us sell our Kalorama house before we moved to the Midwest. All of our selling and buying experience with Nancy and her team were fantastic. Nancy was on top of every detail in recommending improvements that would help sell the house in 2013 and recommending the right contractors for the work. We have recommended Nancy and her staff dozens of times over the last few years and will continue to do so."
Susi and Dick Stoll, Wisconsin
Nancy always available to us…
"There are two things that really stand out for us about working with Nancy Taylor Bubes. First, while Nancy has put together a team of amazing people who make sure everything in the process is handled well, Nancy herself was always personally available to us. Every question, every concern, every second-guess, Nancy was always the one with whom we worked. Second, Nancy has a tremendous commitment to the community. She is truly a business person who is giving back and making the community stronger. It's great to have her for a neighbor."
Michelle Korsmo, Washington, DC
Received the best value…
"Matt and the team at WFP made buying a home easy and stress-free, and all while making sure we received the best value. We had a quick, 21-day closing on our new home and an even quicker 10-day closing on the sale of our condo. Matt worked fast and smart, stayed communicative with us regardless of the time or day, and guided us through all of the processes. This had been our first non-condo purchase, and Matt and his team made the entire process seamless."
Alex Madrak and Sam Sweeney
We are very grateful…
"Nancy, you and the people in your office made our move much easier than it might have been, and we are very grateful for your help. The Massachusetts realtor to whom you referred us also provided great service in a house-hunt that took quite a while but had a wonderful conclusion."
Jim and Corry Rooks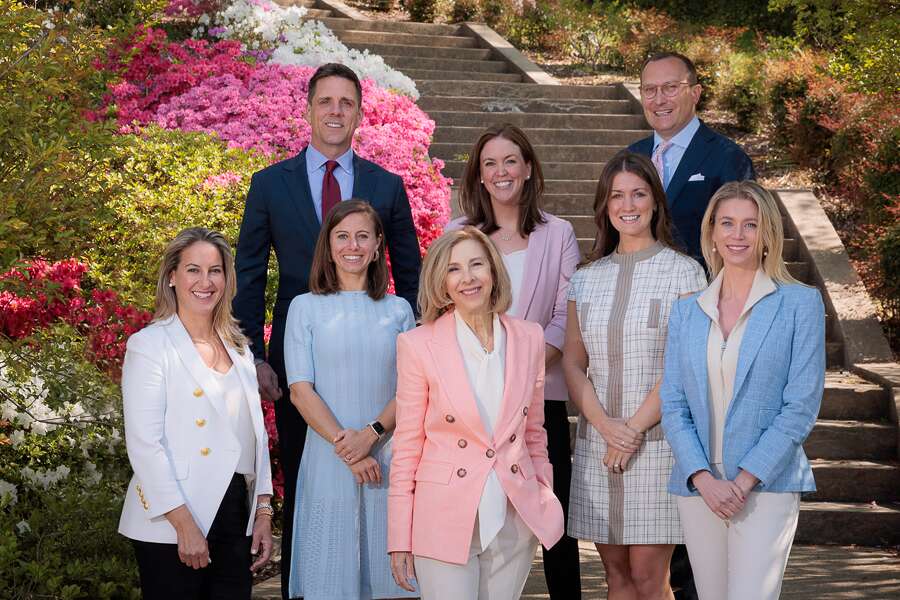 A Georgetown marvel…
"Nancy is a Georgetown marvel. From her encyclopedic market knowledge to her engaging manner to her memorable name. She's the tops!"
Richard Chema, Georgetown
The perfect house…
"I met Nancy Taylor Bubes ten years ago when I bought my home in Georgetown. She did an amazing job of helping me find the perfect house and the street best suited for me. I am still delighted every day to be here. Nancy and I still see each other out and about and she continues to introduce me to new people and to include me in gatherings. She is very involved in our community and she has helped me feel connected to this very special place. She will absolutely do the same for you."
S.M., Washington, DC
Understood exactly what we were looking for…
"Nancy and her team were a pleasure to work with. We were looking for a home for close to a year and Nancy understood exactly what we were looking for and made our lives so much easier. The team was very responsive, extremely knowledgeable about the Georgetown area, and always went the extra mile to help us. Nancy was also critical during the negotiation and closing process and did her best to get us everything we needed. Very happy with the service and quality of her team!!"
Parekh Puja, Georgetown
Her excellence based on hard work…
"Nancy Taylor Bubes is the best realtor I have ever used, and I have been involved in real estate development and transactions, both commercial and residential, for over 25 years. Her excellence is based not only on hard work and experience but also on an instinct for the deal which is a rare asset and essential to providing clients with the best real estate experience possible. I would trust Nancy with any real estate transaction and recommend her highly to friends and family."
Henry McKinnon, Georgetown