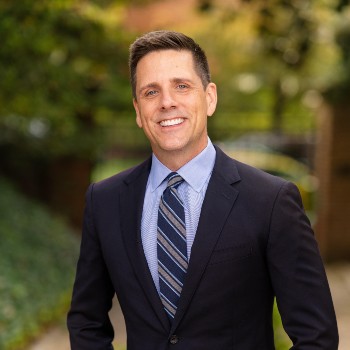 Matt Ackland
Washington Fine Properties
Mobile: (202) 320-5227
When you work with Matt, you're working with someone who has extensive knowledge of the housing market across DC. For years, he's successfully helped his clients navigate the aggressive market with great success. It doesn't matter your budget, Matt is ready to help.
Matt joined the NTB team at Washington Fine Properties following a long career in journalism. Matt delivered the news on WTTG-TV in Washington, DC for sixteen years..
Matt began his career in television at WCJB in Gainesville, Florida while at the University of Florida. From there he moved south to Naples, Florida where he worked as the Collier County Bureau Chief at WZVN/WBBH-TV. Matt left the sunshine of Florida to take a reporting position at the highly respected television station, WTMJ-TV in Milwaukee, Wisconsin. In Milwaukee, Matt covered a wide range of stories, including local and national politics. Matt conducted one-on-one interviews with then, Secretary of State Madeline Albright and Vice President Al Gore. In 2002, Matt accepted a job at WTTG here in Washington, DC. It was a dream come true to work in the nation's capital.
From 2014-2017 Matt was nominated, Best Local TV Personality, by the Washington Blade newspaper. He's received two Chesapeake AP Broadcasters Association Awards and the Edward R Murrow Award for his coverage of a major downtown fire in Annapolis in 2006. Matt has been recognized as a top producer by the Washingtonian Magazine from 2019-2021. Matt is currently ranked among the top 1.5% of agents in the U.S according to Real Trends (WSJ)
A proud DC resident, Matt currently living in the Logan Circle neighborhood with his partner Brendan, and their two Portuguese Water Dogs, Garvey and Moxie.
"As a journalist, Matt built an enviable reputation through hard work, attention to his craft, and integrity.  In the hypercompetitive world of television reporting, the temptation exists to cut corners or twist narratives for short-term gain.  In more than a decade covering District politics, Matt's character and honesty were never questioned. The skills, which made Matt a top tier journalist, make him an excellent addition to Nancy's distinguished team of professionals."
"I highly recommend working with Matt. He was very flexible and accommodating of my schedule in terms of setting up time to see places. He spent multiple days just driving from place to place that I wanted to see. The other great thing about working with Matt was that it took him very little time to get an understanding of my taste and he was able to recommend apartments that he knew would work with my preferences. He was never pushy and never rushed me. Because of him, I am now living in my dream apartment that checked every box I provided to him."
"Matt was fantastic. He helped my girlfriend and I find our dream house at the perfect price in a difficult market for buyers. I can't recommend him enough. He's incredibly knowledgeable, patient, and diligent."
"I had a great time looking for and buying a place with Matt. He was extremely helpful with all my questions and concerns and made buying a home such an easy experience. "
"From start to closing, Matt was attentive, thorough and shared valuable insight at every step. He was prompt when responding to my questions (at any time of the day) and was gracious when answering my dumber questions. I can't overstate how grateful I am to have worked with him and the other folks at WFP. I look forward to sharing my experience with Matt and WFP to everyone around me."
"We have worked with Matt Ackland two times in 2019, one purchase and one sale. Both times Matt was quick to respond, very thorough, and knowledgeable on all aspects of the transactions. Buying or selling real estate can be very stressful, Matt helps to move everything along in a calm easy-going manner. We wouldn't hesitate to use or recommend him."