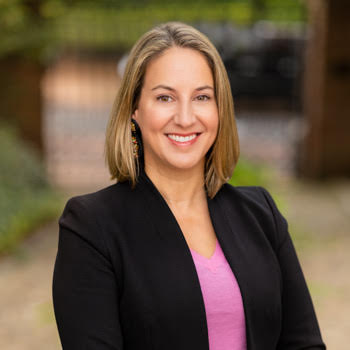 Liz D'Angio is a native Washingtonian, born and raised in Georgetown and is a graduate of Georgetown Visitation Preparatory School and College of Charleston. She has more than 17 years of real estate sales experience and is a multi-million-dollar top-producing agent.
Having grown up in Georgetown, Elizabeth uses her extensive personal network to provide her clients with valuable market information and exclusive access to privately listed homes. She has up-to-the-minute knowledge of Washington's ever-changing real estate market and is consistently one step ahead of competitors, especially when finding the perfect homes for urban families. Elizabeth lives in Georgetown with her husband and two young daughters.
Phenomenal experiences with Liz…
"We had a phenomenal experience with Liz. She was incredibly friendly and made what can be an intimidating process, easy for us. We felt comfortable with her and really valued her insights on the homes we saw as well as the neighborhoods. When it came down to making an offer, we found Liz to be professional and efficient which are important traits for us."
Christie P.