Kathleen Nealon O'Donovan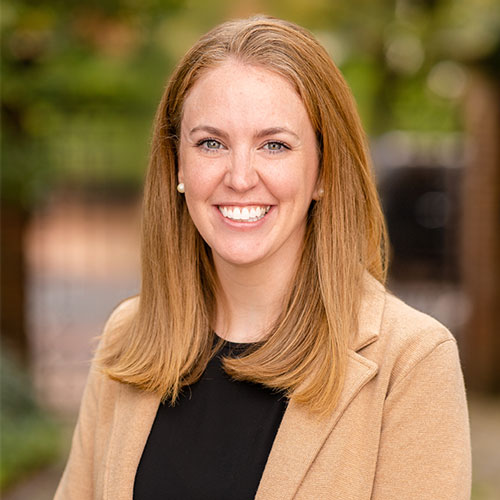 Kathleen Nealon O'Donovan
Washington Fine Properties
Mobile: (301) 312-9200
Kathleen Nealon O'Donovan is a fourth-generation Washingtonian and a graduate of Georgetown Visitation School and Washington College. After graduating from college, Kathleen began working in real estate in Bethesda for two years. She then started working for Nancy Taylor Bubes in 2010 as her Sales and Marketing Manager. Kathleen has since become a Sales associate on the Nancy Taylor Bubes Team while also aiding Nancy on all her listings.
From getting a home ready for market to closing she has a great attention to detail which is especially helpful in making her clients feel comfortable throughout the selling/buying process . Kathleen currently lives in Chevy Chase with her husband and two young children.
Meet Kathleen Nealon O'Donovan
"Kathleen is an absolute star! Her knowledge of the Northwest market (particularly Chevy Chase) is unparalleled, as she grew up in the area and knows it well, down to the reputation of particular blocks! Every question, concern, second-guess, and strategy call — Kathleen was available and on point. She was persistent, objective, detail-oriented, and had amazing judgment — as a result, we were able to find our dream home at an ideal price point. We also avoided certain pitfalls that I've seen befall buyers moving from the city to more residential/suburban areas.

Finally, Kathleen went above and beyond, offering to help connect us with decorators and contractors to assist with minor adjustments to our home post-closing. We couldn't be more grateful for Kathleen's help at every step of this process. I will be recommending Kathleen to every friend considering a new home purchase — and would not make any real estate decision without her sage input. HUGE thank you, Kathleen!
"We used Nancy's team, specifically Kathleen O'Donovan, to both sell our current home and purchase our new home. We could not have been happier with the process. Their team puts a big emphasis on preparing/staging the house for marketing, and Kathleen took care of meeting with all the contractors for estimates, letting them in when it was time to perform the work, dropping off checks, really everything. This was so helpful because of our work schedules.

Our house was under contract within three days of listing, and the purchase price was above listing price and the contract had no contingencies. The team also assisted the purchase of our new home, and again was so accommodating meeting with contractors and appraisers. Kathleen is very sweet and easy to talk to, and very receptive to all our concerns. She answered questions and would meet us at all hours. She couldn't have been better.
"In Kathleen O'Donovan, of Washington Fine Properties, we found the perfect agent to assist us with the sale of our Chevy Chase home of thirty-three years. She patiently guided us through the difficult task of de-cluttering, and recommended the right contractors for needed repairs and cosmetic changes.

Kathleen was always available with her advice and support, and her upbeat enthusiasm got us through the process. She and her colleagues have a keen sense of the market, and were instrumental in recommending the correct asking price. The result speaks for itself – under contract 5 days after hitting the market for over asking price! We can't thank you enough, Kathleen."